Audi Cars 2011 Models In India Pictures And Review
Audi is leading German Car manufacturing company and they are all ready to capture the luxury car market in year 2011. Followings are the top cars from house of Audi.
Audi A4 is luxury sedan car with powerful engine and shooting brake concept. Although this elegant four door car is little bit more expensive than its competitors but Audi is status symbol and there is no match for German technology. Overall Audi A4 is one of the top cars of Audi for 2011.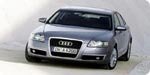 Audi A6 is also known as world's most successful sedan due to its powerful turbocharged FSI engine, Electronically adapted air suspension, breathtaking acceleration and excellent handling. Audi A6 is the car on which company is depending for success in year 2011.
Audi A8 is not only the most luxurious sedan car of Audi but also most expensive four door sedan of the company. Its aluminum alloy body and superb exterior design makes it a distinguished car by Audi. Fully loaded with all safety features Audi A8 is the top car of company.
Audi's best SUV for year 2011 is Audi Q5 which is blend of performance, style and comfort. This luxury SUV not only has all latest features but also has good fuel efficiency which makes it complete and affordable SUV for its users. Audi Q5 is available in various beautiful colors as well.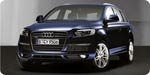 Audi Q7 is super luxury SUV of company and also one of the most anticipated SUV's of year 2011. This vehicle has everything you can imagine in modern vehicle but also comes with big price tag. Everything goes secondary as we drive this lovely product of Audi.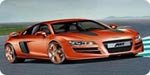 Audi R8 is the most expensive product of Audi. This two door super luxury sports car is result of amazing engineering capabilities of German engineers. Audi R8 is racing champion and one of the most anticipated sports cars of year 2011. Its drive is superb and its performance is immaculate.
Audi TT is two door luxury sports car with mind blowing acceleration speed and reliability. Its unique design and latest technological features makes it one of the best sports car of Audi but it comes with huge price tag. The design and look of this sports car is eye catching and attractive for young age drivers.
Comments
One Response to "Audi Cars 2011 Models In India Pictures And Review"
Speak Your Mind