Famous Painters and Artists in The World
Few of the painters and artists in the recent history of the world became very popular like Paul Cezanne and Francis Bacon etc. These painters painted some of the world's most popular paintings. Here is the list of top ten famous painters and artists of the world.
Paul Cézanne (January 19, 1839 – October 22, 1906) was a French artist and Post-Impressionist painter. His best paintings are The Card Players, Les Grandes Baigneuses, Still Life with a Curtain, Tannhäuser, Jas de Bouffan, Still Life with Apples and Oranges, and his most expensive painting is Rideau, Cruchon et Compotier. His work is highly recognizable in the world because of his expertise in color mixing, composition and design. Pablo Picasso was highly inspired by the work of this great painter.
Jasper Johns, Jr. (born May 15, 1930 in Augusta, Georgia) is a contemporary U.S. artist in painting and printmaking. His best paintings are Map 1961, Flag , Encaustic, Numbers, and his most expensive painting is False Start. Flag shows his interest in painting common emblems like maps, flags etc.
Francis Bacon (28 October 1909 – 28 April 1992) was an Irish-born figurative painter. His artwork is known for its bold, austere, and often grotesque or nightmarish imagery. His best paintings are Man in a Cap, Three Studies for Figures at the Base of a Crucifixion, MoMA, Head VI, and his most expensive painting is Triptych. Bacon became very popular for his philosophical work specially his quotations are very much thought provoking.
Peter Paul Rubens (June 28, 1577 – May 30, 1640) was a prolific seventeenth-century Flemish Baroque painter and a proponent of an exuberant Baroque style that emphasized movement, color, and sensuality. His best painting are Infante Isabella Clara Eugenia, The Raising of the Cross, Prometheus Bound, The Exchange of Princesses, The Fall of Man, Hippopotamus Hunt, and his most expensive painting is The Massacre of the Innocents.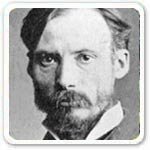 Pierre-Auguste Renoir (February 25, 1841–December 3, 1919) was a French artist who was a leading painter in the development of the Impressionist style. His Best Paintings are The Theater Box, The Swing (La Balançoire) Girls at the Piano, On the Terrace and Le Bal au Moulin de la Galette which is one of the his expensive painting.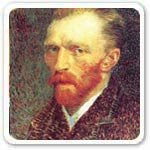 Vincent Willem van Gogh (30 March 1853 – 29 July 1890) was a Dutch Post-Impressionist artist. His best paintings are Still-Life, The Hague, The Potato Eaters (1885),Skull with a Burning Cigarette ,Still Life: Vase with Twelve Sunflowers, August 1888 Portrait of Dr. Gachet was sold for 82.5 million US dollars.
Pablo Picasso (October 25, 1881 – April 8, 1973) was a Spanish painter, draughtsman, and sculptor. His best paintings are Igor Stravinsky, Massacre in Korea, Les Demoiselles d'Avignon, Three Musicians, Nude Woman with a Necklace, and his most expensive paintings are Femme aux Bras Croisés, Dora Maar au Chat.
Gustav Klimt (July 14, 1862 – February 6, 1918) was an Austrian Symbolist painter. His best paintings are Judith I (1901), Adele Bloch-Bauer I (1907),and The Kiss (1907 – 1908).In 1911 his painting Death and Life received first prize in the world exhibitions in Rome. Klimt's paintings have brought some of the highest prices recorded for individual works of art.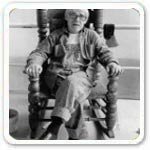 Willem de Kooning (April 24, 1904 – March 19, 1997) was an abstract expressionist painter., born in Rotterdam, the Netherlands. In 1946, too poor to buy artists' pigments, he turned to black and white household enamels to paint a series of large abstractions; of these works, Light in August (c. 1946) and Black Friday (1948) are essentially black with white elements, whereas Zurich (1947) and Mailbox (1947/48) are white with black. Developing out of these works in the period after his first show were complex, agitated abstractions such as Asheville (1948/49), Attic (1949), and Excavation (1950; Art Institute of Chicago).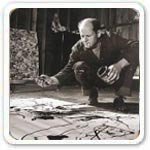 Paul Jackson Pollock (January 28, 1912 – August 11, 1956) was an influential American painter. He was married to a painter Lee Krasner. Pollock was introduced to the use of liquid paint in 1936, at an experimental workshop operated in New York City by the Mexican muralist David Alfaro Siqueiros. In 1956 Time magazine dubbed Pollock "Jack the Dripper" as a result of his unique painting style.