Most Expensive Paintings Of The World
Femme aux Bras Croisés by Pablo Picasso is the most expansive painting in the world as it was sold of 55,000,000 dollars. Pablo Picasso was a famous artist of 20th century, he is followed by Irises by Van Gogh. These paintings are also ranked as the best paintings in the world.
Femme aux Bras Croisés by Pablo Picasso ($55,000,000)
This work, painted in 1901, was a part of Picasso's famous Blue Period, a dark, sad time in the artist's life. The beautiful & various tones of blue are typical. The painting depicts a woman with her arms crossed staring at the endless nothing. Femme aux Bras Croisés was sold for $55,000,000 November 8, 2000, at Christie's Rockefeller in New York City.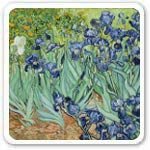 Irises by Van Gogh. Irises by Vincent Van Gogh ($53,900,000)
Vincent van Gogh painted this at Saint Paul-de-Mausole in Saint-Remy-de-Provence, France in 1889, only one year before his death. In 1987, it became the most expensive painting to date. It was sold for $ 54,000,000 to Alan Bond and later resold to the Getty Museum.
Massacre of the Innocents by Peter Paul Rubens  ($76,700,000)
This painting by Peter Paul Rubens, painted in 1611, is the only painting in this list which was not painted in the 19th or 20th century. It was sold to Kenneth Thomson, 2nd Baron Thomson of Fleet for $ 76,700,000 at a 2002 Sotheby's auction.
Bal Au Moulin de la Galette by Pierre-Auguste Renoir ($78,000,000)
Bal au moulin de la Galette, Montmartre was painted by French artist Pierre-Auguste Renoir in 1876. On May 17, 1990, it was sold for $ 78,000,000 at Sotheby's in New York City to Ryoei Saito, who bought it together with the Portrait of Dr Gachet (see above).
Portrait of Dr. Gachet by Vincent van Gogh ($82,500,000)
This painting by the Dutch Impressionist master Gogh suddenly became famous when  businessman Ryoei Saito paid $82.5 million for it at auction in Christie's, New York. Saito was so attached to the painting that he wanted it to be cremated with him when he died. Saito died in 1996 … but the painting was saved. Gogh painted two versions of Dr Gachet's portrait.
Dora Maar with Cat by Pablo Picasso
when this painting near doubled its presale estimate and fetched a record ($95,200,000) at auction at Sotheby's on May 3, 2006. Painted in 1941, Picasso's controversial portrait (one of his last) is sometimes described as an unflattering depiction of his mistress, Dora Maar, who was an artist/photographer and mistress of Picasso whose relationship lasted ten years during the 1930s and 40s.
Garçon a la Pipe by Pablo Picasso ($104,100,000)
Garçon a la Pipe was created during the artist's famous Rose Period, during which Picasso painted with a cheerful orange and pink palatte. The oil on canvas painting, measuring 100 × 81.3 cm (slightly over 39 × 32 inches), depicts a Parisian boy holding a pipe in his left hand. The record price auction at Sotheby's New York on May 4, 2004.
Portrait of Adele Bloch-Bauer by Gustav Klimt
Portrait of Adele Bloch-Bauer by Gustav Klimt ($135,000,000)The record-breaking sale – which followed a court order by the Austrian government to return the painting to Bloch-Bauer's heir – was the culmination of a years-long dispute over the painting looted by Nazis during World War II. Painted by the art nouveau master Gustav Klimt in 1907, the portrait was purchased in 2006 by cosmetics heir Ronald S. Lauder.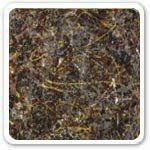 No. 5, 1948 by Jackson Pollock ($140,000,000)
Unconfirmed rumors now buzzing the art world now place this painting at the top of the list, at least temporarily. If true, the $140 million price tag would be the highest ever for a painting, besting the $135 million paid for the Gustav Klimt painting Portrait of Adele Block Bauer in June 2006.Painted by expressionist Jackson Pollock in his trademark "drip" style, the 4′ x 8′ painting is said to have been purchased by entertainment mogul David Geffen in November 2006.
Comments
One Response to "Most Expensive Paintings Of The World"
Speak Your Mind