Newspaper Pakistan Top 10 Urdu
The Daily Jang is the largest Urdu Newspaper in Pakistan. It is Published by the Jang Group of Newspapers. It is published in Urdu from Karachi, Lahore, Rawalpindi, Quetta, Multan and London. It's daily circulation is of 800000 copies. Its Founder was Mir Khalil ur Rehman and now his younger son Mir Shakil ur Rehman is continuing the publication of this paper.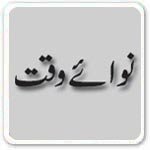 Nawa-i-Waqt is an Urdu Daily Newspaper in Pakistan. It started its publishing on March 23, 1940 under the leadership of Hameed Nizami. Afterwards it is continued by his brother Majid Nizami. It is one of the largest circulating newspapers in the Pakistan.
Dawn is the Oldest and most widely-read English newspaper in Pakistan. It is known to be a liberal leaning newspaper that has often supported controversial leftist social agenda.
It was founded by Quaid-e-Azam Muhammad Ali Jinnah in 1941 in Delhi, India. It has a weekday circulation of over 138000.Hameed Haroon is the CEO of Dawn group. The Current editor of Dawn is Abbas Nasir.
Jasarat The newspaper has been published in Karachi since 1970. It is circulated all over Pakistan. The newspaper reflects views of Jamati Islami, a religious political party in Pakistan.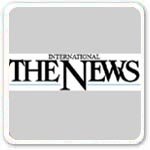 The News International is the second largest English newspaper in Pakistan. It has an ABC certified circulation of 140000.
It is published from Karachi, Lahore and Rawalpindi / Islamabad. An overseas edition is published from London that caters tothe Pakistani community in the United Kingdom and plans are currently underway to start publication in New York City, USA.
The News is published by the Jang Group of Newspapers.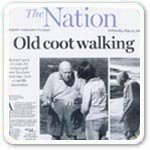 The Nation is an English Newspaper in Pakistan. It is published by Majid Nizami and edited by Arif Nizami of Naw-i-Waqtgroup. It was launched in the end of 1986 by Arif Nizami. The Nation is internationally the most quoted Pakistani Newspaper.It is the competitor of two Karachi-based daily newspapers, Dawn and The News International.
It also has a daily feature section section which covers the world of glamour, showbiz, entertainment, the performing arts and literature. It has also a Young nation section for the younger reader and a special Log on section for those interested in IT.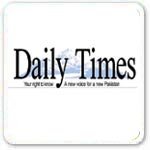 The Daily Times is an English Pakistani Newspaper. It was launched on april 9,2002 which is simultaneously published from lahore (Resident Editor: Zeeshan Bhutta) and Karachi (Resident Editor: Yousaf Rafiq) and is edited by Najam Sethi.
The main contributors on Daily Time's Op-Ed Page are Dr.Saleem Ali, Dr. Hassan Askari Rizvi, Irfan Hussain, Khalid Ahmed, Ejaz Haider, Mehreen Zehra-Malik, Kamran Shafi, Tanveer Ahmed Khan, Dr. Ayasha Siddiqa, Munir Attaullah and several others.
Daily Times Reporters in Islamabad are Zulfiqar Ghuman, Irfan Ghauri, Aizaz Syed, Sajjad Malik, Atif Khan, Sohail Chaudhry, Saadia, Imran Naeem and Jamila Achakzai.
Khabrain is an Urdu daily newspaper Pakistan. It was started on 26 September, 1992 from Lahore, Punjab by Zia Shahid.
The Frontier Post is a newspaper based in Peshawar in the North-West Frontier Province of Pakistan. It is published from Peshawar and Quetta. It was launched on 25 February, 1985 from Peshawar and Rahmat Shah Afridi is the owner of Frontier Post.
The Daily Express is one of the most circulated Urdu newspaper of Pakistan. It was founded on 3 September, 1998. It was Published by Century Publications, A Lakson Group Subsidiary. It is Published simultaneously from Islamabad, Karachi, Lahore, Peshawar, Quetta, Multan, Faisalabad, Guranwala, Sarghoda, Rahim yar Khan and Sakhar. It Claims to have a 24% circulation share.
Comments
7 Responses to "Newspaper Pakistan Top 10 Urdu"
Speak Your Mind