Pakistan News TV Channels: Pakistani Khabarnama Tv Channel Top Ten 10
Geo News: is a Pakistani news channel of  Jang group network. Geo TV was started in 2002 and Geo News was started in 2005. Other channels of this network are Geo Super, Aag TV and Geo TV. Geo news is one of the most popular news channel which was surrouded by cotroversies during the regime of General Pervaiz Musharraff. The most popular programmes of Geo News are based upon political discussions and reviews. These programmes are Capital Talk with Hamid Mir, Aaj Kamran Khan k Sath and 50 Minute.Official Website Of Geo News
http://www.geo.tv
Express News is the second most famous news channel of Pakistani media. It is owned by Express daily newspaper, third widely circulated newspaper of Pakistan. Express news was launched in January 1, 2008. The channel became very popular within a short span of time and quickly won the hearts of Pakistani people. The political talk shows are very popular of this news channel which are Point Blank With Luqman, Siyasi Log and Kal Tak. Express new started its English news channel Express New 24/7 on February 5, 2009.Official Website Express News
http://www.expressnews.tv
ARY News is the third most popular news channel of Pakistan. It is Dubai based Pakistani news channel which was launched on 26 September 2004. The best political experts of Pakistan host different political programmes on ARY news. PJ Mir, Ayaz Amir, Asima Shirazi and Nasrullah Malik are some of the popular anchors of Pakistani level. ARY digital is also the tv channel which belongs to this network.Official Website Of ARY News
http://www.arynews.pk/

PTV News is the official news channel of Pakistan and it is the sub-channel of PTV network. PTV news presents and explains the government agenda and policies. News Night, Business Update and Current Affairs Time are some of the most popular programs of this state owned news channel. It has millions of viewers worldwide. News are broadcast in different national languages like Pashto, Punjabi, Sindhi, Gujrati and Kashmiri.Official Website Of PTV News
http://www.ptvworldnews.com.pk/

Dunya is a recently launched news channel in Pakistan. News Watch, Jago Dunya, News Hour and Jaiza are some of the popular news programes in Pakistan. It was launched in 2008 and it quickly became one of the best TV channels in Pakistan. Mian Aamir Mehmood, the  former Zila Nazim of Lahore is the owner of Dunya news TV channel.Official Website Of PTV News
http://www.dunyanews.tv/

AAJ AAJ TV was started in March 23, 2005 by the Business Recorder Group. AAJ Tv is the first Television Network to have an Earth Station, it provides flexibility and control in responding to local and international events. The most famous program of AAJ TV is "The late nigh show" with Begum Nwazish Ali.
Another popular program is "4 man show" these two programs are major achievements in the entertainment programming.
The heart touching slogan of the AAJ TV is "Pakistan ki Awaz".
Dawn The first English daily newspaper in Pakistan is "The Dawn Newspaper". The Dawn Newspaper was launched by Quaid-e-Azam in 1940s, so it is the oldest newspaper I Pakistan. Dawn news channel was started on May 25, 2007 in Karachi by Pervez Musharraf.
The channel has online stream available on its website for foreign viewers. The famous slogan of Dawn News is "Understand the Difference". The most popular program of this channel is "Dawn Breakfast".
Waqat News Waqt News is the 8th most popular news channel of Pakistan. It is owned by "Nawa-i-Waqt" which is the famous media group. Waqt News is most vocal media in Pakistan. Famous slogan of the waqt news is "Karo waqt ka samna". Waqt News is available throughout Pakistan on cable operators and on satellite.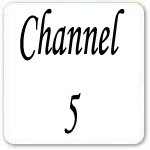 Channel-5 Channel 5 is the ninth most popular channel of Pakistan. It is famous for its political as well as entertainment programmes.
Samaa News a
Comments
6 Responses to "Pakistan News TV Channels: Pakistani Khabarnama Tv Channel Top Ten 10"
Speak Your Mind