Richest Countries Of Africa By GDP (PPP): Wealthiest Nations Of African Continent
Africa is one of the largest continents in the world. This continent is home of 53 nation states. Africa is also the poorest continent in the world but still there are some progressing economies in Africa which are wealthiest or richest in Africa. Here is the list of top ten 10 most richest nations or countries in Africa with respect to GDP (Purchasing Power Parity).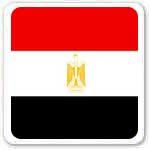 Egypt: The country has a highly developed economy, and she is the first richest country in Africa having 467,600 dollars GDP (PPP). GDP (Nominal) per capita of Egypt is 187.956 billion dollars in 2009, estimated by IMF. Egypt has a developed energy market based on coal, oil, natural gas, and hydro power. Egypt has huge reserves of gas, estimated at 1,940 cubic kilometers, and LNG is exported to many countries.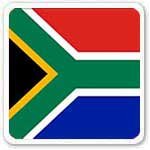 South Africa is the second richest country of Africa and is ranked 25th in the world in terms of GDP (PPP) as of 2009. GDP (PPP) of South Africa is 403,900 dollars while GDP per capita is 227.379 billion dollars. South Africa is the largest energy producer and consumer on the continent. The country is also a popular tourist destination, and a substantial amount of revenue comes from tourism. Among the main attractions are the diverse and picturesque culture, the game reserves and the highly regarded local wines.
Nigeria is the third richest country of Africa continent having $ 294,800 billions GDP compared on purchasing power parity GDP per capita of Nigeria is 165.437 billion dollars with growing population. Nigeria is currently the 50th largest export market for U.S goods and the 14th largest exporter of goods to the U.S. Nigeria used part of its oil profits to pay the residual 40% freeing up at least $ 1.15 billion annually for poverty reduction programs.
Algeria is the fourth richest country of Africa having $ 268,900 dollars GDP (PPP) while GDP per capita of Algeria is 134.797 billion dollars estimated by IMF in 2009. The fossil fuels energy sector is the backbone of Algeria's economy, accounting for roughly 60% of budget revenues, 30% of GDP, and over 95% of export earnings. The country ranks fourteenth in petroleum reserves, containing 11.B billion barrels of proven oil reserves with estimates suggesting that the actual amount is even more.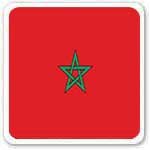 Morocco is the fifth richest country of Africa continent having $ 127,000 GDP (Purchasing Power parity) in her account whereas GDP per capita is 90.775 billion dollars in 2009. Morocco is the world's third-largest producer of phosphorus and the price fluctuations of phosphates on the international market greatly influence economy. In the Arab World, Morocco has the second-largest non-oil GDP, behind Egypt.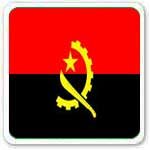 Angola is one of the fastest growing economy in the world. The country is the sixth richest country of Africa having 93,100 dollars GDP compared on purchasing power parity. The GDP per capita of Angola is 69.708 billion dollars. Anti-corruption watchdog Transparency international rated Angola one of the 10 most corrupt countries in the world. Oil production from Angola now is china's biggest supplier of oil.
Libya is the seventh richest nation in Africa having 90,600 dollars GDP (purchasing power parity) while GDP per capita of Libya is 60.609 billion dollars. Today, high oil revenues and a small population give Libya one of the highest GDPS per person in Africa. The world Banks defines Libya as an "Upper Middle Economy" along with only seven other African countries.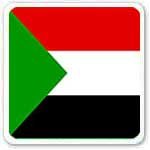 Sudan is the eight richest country in Africa having 80,500 dollars GDP (PPP) whereas GDP per capita of Sudan is 54,294 billion dollars. Currently oil is Sudan's main export, and the production is increasing dramatically. Agriculture production remains Sudan's most important sector, employing 80% of the workforce and contributing 39% of GDP.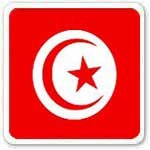 Tunisia: In 2008 Tunisia had a GDP of $ 41 billion (official exchange rates) or $ 82 billion on measured purchasing power parity. It also has one of Africa and the Middle East's highest per capita GDP (PPP) having 76,900 dollars. Tunisia was the first Mediterranean country to sign an association agreement with the European Union. The Agricultural Sector stands for 11.6% of the GDP, industry 25.7% and services 62.8%.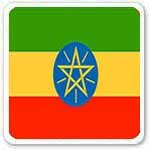 Ethiopia has the biggest economy in east Africa (GDP) as the Ethiopian economy is also one of the fastest growing in the world. GDP (PPP) of Ethiopia is 61,600 dollars and GDP per capita is 33.920 billion Agriculture accounts for almost 41 per cent of the gross domestic product (GDP), 80% of export, and 80% of the labour force. Ethiopia is Africa's second biggest maize producer.
Comments
56 Responses to "Richest Countries Of Africa By GDP (PPP): Wealthiest Nations Of African Continent"
Speak Your Mind