Richest Countries of Europe By GDP (PPP)
Europe is the 6th largest continent with 35 boundary divisions. Out of these 35 countries, following are the top ten 10 richest countries with respect to GDP PPP (Purchasing Power Parity) per capita.
Luxemburg: Luxembourg is the richest country in Europe. It possesses the highest GDP of 68,900 Euro per capita when measured on purchasing power parity. GDP nominal per capita of Luxembourg is 82,700 Euro. Luxembourg is the world's second largest investment fund center (After the USA), the most important private banking center in the Euro-zone and European's leading center for reinsurance companies.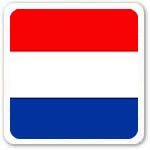 Netherlands 32,900 Euro: Netherlands GDP (purchasing power parity) of Netherlands is 32,900 Euro and it is the second largest country of GDP (PPP). The country has the 16th largest economy in the world, and ranks 10th in GDP (nominal) per capita. The country continues to be one of the leading European Nations for attracting foreign direct investment and has one of the five largest investors in the U.S.
Austria 32,200 Euro: Austria is one of the richest countries in the world, with an estimated GDP (PPP) per capita of 32,200 Euro while nominal GDP per capita is 35,700 Euro. Austria has a well-developed social market economy, and high standard of living. Austria is the third richest country in Europe and has a highly developed industry.
Ireland 31,900 Euro: Ireland is the fourth richest country of Europe having 31,900 Euro GDP (PPP). According to the Index of Economic Freedom created by Wall Street Journal and Heritage Foundation, Ireland is currently ranked as the world's third most economically free economy.
Sweden 31,700 Euro: Sweden is fifth richest country of Europe having 31,700 Euro GDP (Purchasing power parity) while GDP (nominal) per capita is 41,000 Euro. Sweden is ranked as having the best creativity in Europe for business and is predicted to become a talent magnet for the world's most purposeful workers. Sweden is also an export-oriented mixed economy, excellent internal and external communication network, and a skilled labor force.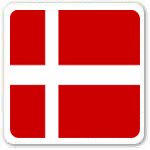 Denmark 31,400 Euro: Denmark is the sixth richest country in Europe with GDP (PPP) of 31,400 Euro and it ranked 16th in the world in terms of GDP (PPP) per capita. Denmark has the most flexible labor market in Europe and has a labor force of about 2.9 million. Denmark has the fourth highest ratio of tertiary degree holders in the world.
Germany 30,300 Euro: Germany is the seventh richest country by GDP (PPP) in Europe with per capita income of 30,300 Euro and GDP nominal is 35,700 Euro. The country is most popular member of EU giving resident to 81.8 million foreigners. It has 16 states covering an area of 137,847 square miles. Berlin is the capital city as well the largest city of the Deutschland.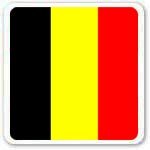 Belgium 29,800 Euro: Belgium is the eighth richest country in Europe with GDP (PPP) of 29,800 Euro and GDP nominal per capita is 33,700 Euro. Belgium is the founder of European Union and houses its headquarters. For its best position on world's map in terms industrials areas, Belgium made its place in top 20 largest trading nations of world.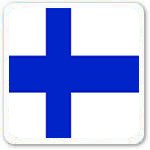 Finland 28,900 Euro: Finland is ninth richest nation of Europe having 28,900 Euro GDP compared to purchasing power parity while GDP (nominal) per capita of Finland is 35,200 Euro. Finland has a highly industrialized free-market economy with a per capita output equal to that of other European economies such as France, Germany and the UK.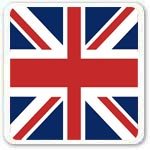 UK 27,300 Euro: UK is the short form of United Kingdom while other names are Britain and Great Britain. The largest city of the country is London, which is also capital of UK. It is tenth richest nation of Europe having 27,300 Euro GDP. The country has its own rights with four separate state governments. UK has world's seventh largest economy by nominal GDP.
Comments
2 Responses to "Richest Countries of Europe By GDP (PPP)"
Speak Your Mind