Best Places to Visit in Canada For Tourists
Agree or not Canada is world's the most tourist hosting country. Being the second largest country in the world, it has five time zones. Visitors from around the world come here every year and get inspired from the beauty of nature. The best places to visit in Canada are so diverse that we cannot comprise them into a single article. However there are some travel places you must visit before your die! Read more to explore the places to visit in Canada.
10. Prince Edward Island: Prince Edward Island is the most visited and popular islands of Canada, also known as PEI. It is a great travel destination covered with beautiful green fields and unique red top soil. If you are looking for a cool and quiet surrounding then get around this beautiful place and feel relaxed.
9. Ottawa, Ontario: Want to explore both, beauty and culture of Canada? Move on to Ottawa, Ontario – the capital city of Canada. Don't forget to see the changing of Guard on Parliament Hill and world's famous museums. What's more? Have the fun of your life in entertaining and outdoor activities since the city offers a range of natural parks. Whether it is summer or winter Ottawa is full of attractions and places for visitors.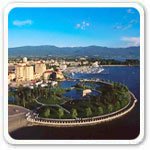 8. Kelowna British Columbia: Kelowna is the best vacation spot for most of Canadians. Being in the center of Canadian Rocky Mountain Range, Okanagan Valley is a great place for watching Canadian weathers. This is the same valley where world's famous apples are being produced. A big portion is covered by green courses making the place lush and ideal for golfers.
7. Churchill, Manitoba Canada: Situated in the northern Manitoba on the shoreline of Hudson Bay is Churchill which is a small town. The town is the best place to capture the sight of Northern-Lights along with many other sightings. This is the place of your visit to see the different marvels of Mother Nature so you will never forget your visit to Churchill.
6. Vancouver, British Columbia Canada: If you are a liberal life, Vancouver is the place for you. Do anything or everything. Enjoy night time, go to see whales, enjoy sports and adventures or explore the local culture, this little town has everything for a perfect visit.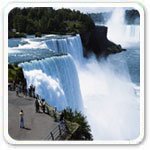 5. Niagara Falls, Ontario Canada: Despite of the fact that most of the Falls are in the U.S, even then the world's famous Niagara Falls is best in the competition. Being in Ontario, you don't have to worry if you are in the U.S. Since the Pedestrian Bridge links both countries without border in between so you can conveniently visit the place.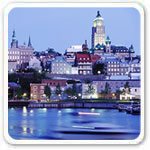 4. Quebec City, Quebec Canada: Quebec City is richer in cultural values than the rest. When you are touring Quebec City, you will feel much closer to France in Canada. The grand hotel "Château Frontenac" will be the center of attraction having being popular in the whole world. The ancient fort makes this place one of the last bordered territories of the world.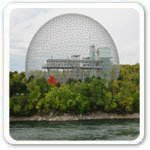 3. Montreal, Quebec Canada: Montreal gives the opportunity to be at the place where you can enjoy as much as you want within just a walking distance. Shop at adorn French emporium, dine in world's most fabulous restaurants, see old heritage of the city or sight sunrise and sunset at the port – nothing is far than just a walk.
2. Banff, Alberta Canada: Banff is a great place to visit in Canada when it is the matter of enjoying wild life. Although crowded sometimes, still a best spot for nature experience in other times of the year. So make sure you get there since hotels' booking is made one month prior to the visit.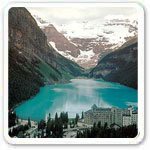 1. Lake Louise, Alberta Canada: Situated deep in the Canadian Rocky Mountain Range, Lake Louise Alberta dribbles. The emerging and immaculate color of the lake comes from glacial floor brought forward by melted water. Just to see the places here, it is not necessary to book a room in the hotel, you can make this visit an adventurous one if you do camping is your favorite activity.