World's Top Ten Most Circulated Newspapers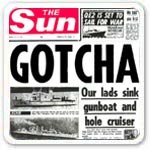 The Sun is the highest circulated English Newspaper in the world. The Sun is a tabloid daily newspaper published in the United Kingdom and the Republic of Ireland with the highest circulation of any daily English-language newspaper in the world, standing at 3,767,975 copies daily in Jan 2008. It had  a daily readership of 7,969,000 in H1 2007.
Asahi Shimbun is the second most circulated out of the five national newspapers in Japan; the other four are the Yomiuri Shim bun, the Mainichi Shim bun, Nihon Keizai Shim bun and the Sankei Shim bun. Its circulation, which was 8.27 million for its morning edition; 3.85 million for its evening edition as of April 2004, was second behind that of Yomiuri Shim bun.
Mainichi Shimbun "Daily News" is one of the largest newspapers in Japan. It is  published by The Mainichi Newspapers Co., Ltd. The Mainichi is one of Japan's big three newspapers in terms of circulation and employee numbers. It has 79 associated companies, including Tokyo Broadcasting System (TBS), Mainichi Broadcasting System (MBS) and the Sports Nippon Newspaper.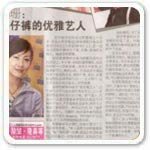 Xinmin Wanbao has increased from 42—virtually all Communist Party papers—in 1968 to 382 in 1980 and more than 2,200 today. In 2006, China was the largest market for daily newspapers, with 5.2 millions copies sold daily.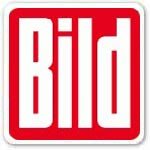 Bild-Zeitung, is a German daily  tabloid newspaper published by Axel Springer AG. It has a different style and its own editors. Bild is the best-selling newspaper in Europe. It  has the sixth-largest circulation worldwide. Its daily average circulation is 4,664,000.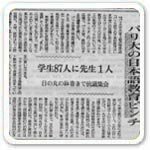 Nihon Keizai Shimbun Japan Economic Times, or Nikkei, is one of the largest media corporations in Japan. Nikkei specializes in publishing financial, business and industry news. Nikkei sells newspapers around the world, in their original languages and in translation, and the world's largest financial newspaper, with a daily circulation exceeding 3 million.
The Chunichi Shimbun is a Japanese daily newspaper published in mostly Aichi Prefecture and neighboring regions by Chunichi Shimbun Co., Ltd . It is an owner of the Chunichi Dragons baseball team. It is also known as the main organizer of a famous international gymnastics event, the Chunichi Cup. The group's combined daily morning circulation is 3.5 million.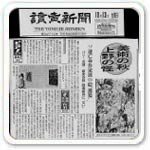 The Yomiuri Shimbun is a Japanese newspaper published in Tokyo, Osaka, Fukuoka, and other major Japanese cities. It is one of the five national newspapers in Japan. Founded in 1874, the Yomiuri Shim bun is credited with having the largest newspaper circulation in the world , having a combined morning and evening circulation of 14,485,781 throughout January 2004.